Protecting Immigrants' Rights
The H-3 Visa is specifically designed to enable you to train in the U.S. in almost any discipline. The USCIS calls this loose classification, 'any field of endeavor'. This includes agriculture, technology, communications, and governmental leadership. This loose classification does not include people seeking graduate medical training. Nurses and medical students on vacation, however, may be eligible for the H-3 Visa.
Your spouse and unmarried children under the age of 21 are allowed to join you in the U.S. under the H-4 status. Family members are not permitted to work while in the U.S.
The H-3 Visa is not self-petitioned. An employer must petition on behalf of you, the trainee. The employer must provide certain evidence about the training, including a description of the training program, your compensation (if any) and reasons why you need the training. The employer must then submit a petition on Form I-129 with the regional USCIS center that has jurisdiction over the place where the training will be offered.
Documents for Filing with USCIS:
Proof that this training is not available in your home country.
Proof that this training will aid you in your career outside the U.S.
Proof that you will not engage in willful employment while in the U.S.
Proof that the training is formal in nature.
Documents for Consular Process:
A filled-in appropriate DS visa application Form. Separate applications for each person are compulsory.
One recent photograph as per the specification of each applicant, with the entire face visible. The picture should be taken before a light background and without head covering. You may refer to specification on this link.
A passport, valid for travel to the United States for at least six months longer than your intended visit.
Approval Notice of Action from USCIS
Introduction To Fayad Law, P.C.
Have questions about your rights? Ready to discuss your
immigration case? Contact Fayad Law, P.C. now.
What Sets Fayad Law, P.C. Apart?
As a boutique law firm, we make sure that every single case we handle and client we represent receives our personal attention. We limit our caseload to ensure our clients feel truly supported at every moment, from start to finish. Your best interests will always be priority – and that is our driving priority. We know that any type of legal matter can be overwhelming. We approach every case with compassion and dedication from start to finish because we know how much may be at stake for you. We bring more than 20 years of combined legal experience to the table, which gives our clients the legal knowledge and insight needed to successfully navigate various legal processes.

Firsthand Experience
as Immigrants

English, Arabic, French,
Russian and Spanish

Proven Track
Record of Success

Personal, One-on-One
Attention​

You Stay Informed
at All Times
We Strive for Client
Satisfaction
Real Clients, Real Testimonials
Professional Associations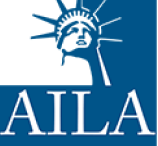 Have questions about your rights? Ready to discuss your immigration case? Contact Fayad Law, P.C. now.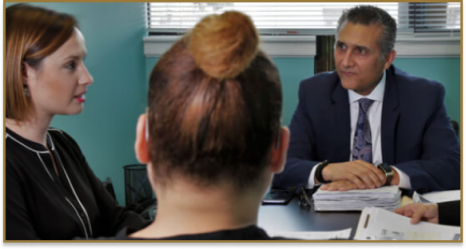 Sign up for the Fayad Law, P.C. Newsletter and get monthly news
straight to your inbox!