Providing Exceptional Client Service
The United States immigration system provides several different routes for a foreign national to apply for lawful permanent resident status. Out of these possible avenues, the most easily available way to obtain a green card is through family immigration. There is an unlimited yearly supply of immigration visas for the immediate relatives of U.S. citizens, in addition to 480,000 immigration visas for other family members of citizens and for the immediate family of current permanent residents. In addition, the Immigration and Nationality Act allocates 140,000 employment immigration visas on an annual basis.
Family- and employment-based immigration opportunities are not the only routes to a green card: Many people are able to take advantage of asylum or refugee immigration, while others pursue a green card through programs such as the Nicaraguan and Central American Relief Act (NACARA), the Diversity Immigrant Visa Program, or by obtaining a battered spouse or child waiver through the Violence Against Women Act (VAWA) program.
In order to obtain a green card and become a permanent resident of the United States, you must be eligible for one of the many different types of immigrant visas, in addition to being the subject of an approved petition filed on your behalf by a sponsoring family member, employer, or other party. Furthermore, you must not have been deemed inadmissible based on grounds such as criminal conviction or health. The fact that your application has been approved, however, does not mean that you will immediately be able to become a permanent resident. In the event that the supply of available immigrant visas for your category has been exhausted in the year when you apply, you will be given a priority date and subsequently granted your visa on a first come, first served basis.
Advantages of Getting a Green Card
Once you receive a green card, you will be able to start building a future in the United States, since you will now be permitted to live and work in this country without having to worry about observing the restrictions of a nonimmigrant visa or having to leave the country when a temporary visa expires. You will also be able to help your loved ones immigrate in one of the family-preference categories. Finally, you will be able to pursue the path to 
naturalization and citizenship
.
How Our Richmond Green Card Attorneys Can Help
For assistance with pursuing the considerable benefits of permanent resident status, contact us now at Fayad Law, P.C. so that a Fairfax, Virginia or Richmond, Virginia immigration lawyer from our team can get started on your case!
We serve clients throughout Virginia, Maryland, Washington D.C., and North Carolina, as well as clients throughout the United States and from all over the world.
Introduction To Fayad Law, P.C.
Have questions about your rights? Ready to discuss your
immigration case? Contact Fayad Law, P.C. now.
What Sets Fayad Law, P.C. Apart?
As a boutique law firm, we make sure that every single case we handle and client we represent receives our personal attention. We limit our caseload to ensure our clients feel truly supported at every moment, from start to finish. Your best interests will always be priority – and that is our driving priority. We know that any type of legal matter can be overwhelming. We approach every case with compassion and dedication from start to finish because we know how much may be at stake for you. We bring more than 20 years of combined legal experience to the table, which gives our clients the legal knowledge and insight needed to successfully navigate various legal processes.

Firsthand Experience
as Immigrants

English, Arabic, French,
Russian and Spanish

Proven Track
Record of Success

Personal, One-on-One
Attention​

You Stay Informed
at All Times
We Strive for Client
Satisfaction
Real Clients, Real Testimonials
Professional Associations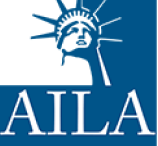 Have questions about your rights? Ready to discuss your immigration case? Contact Fayad Law, P.C. now.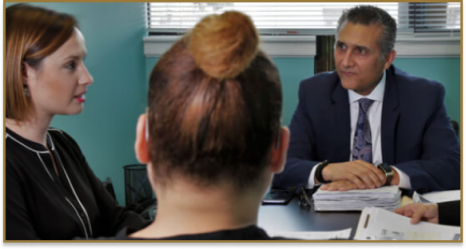 Sign up for the Fayad Law, P.C. Newsletter and get monthly news
straight to your inbox!