Temporary Worker Visas Attorney
Choose an Experienced Team. Call (703) 998-5390 Today.
Citizens of 37 countries across the globe are able to enter and travel to the United States for up to 90 days for the purposes of visiting loved ones, taking a vacation, or performing certain limited business functions thanks to the Visa Waiver Program (VWP). Most of the United States' major trading partners participate in the VWP, meaning that a large percentage of people who would like to come to the U.S. for a short-term visit can do so with relatively little involvement in the immigration legal system. VWP participants are not, however, permitted to enter the United States for the purposes of pursuing employment.
If you are planning to come to this country to start at a new job, as part of a transfer from one of your employer's offices to another office or facility, or for the purposes of engaging in certain types of trade or investment, you must apply for one of the many different types of nonimmigrant visas.
Virginia Immigration Attorneys with 20 Years of Collective Experience
At Fayad Law, P.C., we work to assist our clients with navigating the considerable complexity of United States immigration law, and our Arlington, Virginia immigration attorneys have more than 20 years of combined experience helping our clients achieve outstanding results. We work with both individuals who are hoping to immigrate or to come to the U.S. for a temporary stay and with employers in this country who need to fill positions by hiring from abroad.
With offices in Richmond and Fairfax, Virginia, we make our services available to clients around the world. Contact us now for an initial consultation so that we can review your situation to determine whether you need an H-1B specialty occupation visa, H-2B seasonal visa, H-2A seasonal agricultural visa, E1 treaty trader or E2 treaty investor visa, L1 intercompany transferee visa, or other type of visa. We take the time to explore every option that may be available to our clients and we are ready to work diligently to find the best solution to meet your professional or corporate needs.
Call us at 
(703) 998-5390 
today to discuss your case with an experienced immigration lawyer at Fayad Law, P.C.
Introduction To Fayad Law, P.C.
Have questions about your rights? Ready to discuss your
immigration case? Contact Fayad Law, P.C. now.
What Sets Fayad Law, P.C. Apart?
As a boutique law firm, we make sure that every single case we handle and client we represent receives our personal attention. We limit our caseload to ensure our clients feel truly supported at every moment, from start to finish. Your best interests will always be priority – and that is our driving priority. We know that any type of legal matter can be overwhelming. We approach every case with compassion and dedication from start to finish because we know how much may be at stake for you. We bring more than 20 years of combined legal experience to the table, which gives our clients the legal knowledge and insight needed to successfully navigate various legal processes.

Firsthand Experience
as Immigrants

English, Arabic, French,
Russian and Spanish

Proven Track
Record of Success

Personal, One-on-One
Attention​

You Stay Informed
at All Times
We Strive for Client
Satisfaction
Real Clients, Real Testimonials
Professional Associations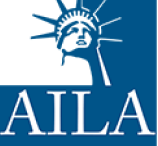 Have questions about your rights? Ready to discuss your immigration case? Contact Fayad Law, P.C. now.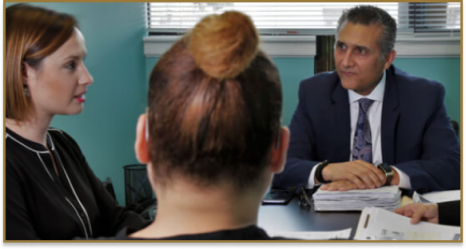 Sign up for the Fayad Law, P.C. Newsletter and get monthly news
straight to your inbox!