نحن هنا لنساعدك على تحقيق الحلم الأمريكي
على مدار سنوات، نجحت مكاتبنا في اكتساب سمعة طيبة في مجال قضايا الهجرة بفضل الخدمة الاستثنائية التي نقدمها لعملائنا. وبفضل التزام الأستاذ فياض المحامي بتقديم استشارات قانونية تتسم بالمهنية والمعرفة السليمة للقانون الأمريكي، قرر مكتب المدعي العام Mark Herring تعيينه كمستشار خاص لشؤون الهجرة بولاية Virginia. إن هذا المستوى الرفيع من التفاني والكفاءة هو الذي نعدك به في شركتنا.
هل لديك أسئلة عن حقوقك؟ هل أنت مستعد لمناقشة قضية الهجرة الخاصة بك؟ تواصل مع مكانب فياض للمحاماة الآن!
ما الذي يميز مكاتب فياض للمحاماة عن مثيلاتها؟
ولأننا شركة محاماة متخصصة، نتعهد بأن نولي اهتمامًا خاصًا لكل قضية نتولاها وكل عميل نمثله. ولهذا السبب، نقبل بعدد محدود من القضايا حتى نضمن حصول كل عميل على الدعم الذي يحتاجه في أي وقت ومن اللحظة الأولى. مصلحتك أولوية دائمًا؛ بل هي الأولوية القصوى لمكاتب فياض. نعلم جيدًا أن أي إجراء قانوني يشكّل عبئًا كبيرًا على صاحبه، لذا نحرص على أن تكون تعاملاتنا مع العملاء نابعة من شعورنا بالتعاطف والتفاني من أول لحظة، لأننا نعي أن الكثير يكون على المحكّ عادةً في مثل هذه المواقف القانونية. يتمتع محامونا بأكثر من 20 عامًا من الخبرة، مما يمنح عملائنا المعرفة والبصيرة القانونية المطلوبتين للتعامل مع الإجراءات القانونية المختلفة بسهولة ويسر.

· تجارب شخصية مباشرة كمهاجرين

· محامونا يتحدثون: الإنجليزية، والعربية، والفرنسية، والروسية، والإسبانية

· سجلّ موثوق حافل بالنجاحات

اهتمام خاص بكل عميل على حدة

· نطلعك على المستجدات أولًا بأول
· إرضاء العملاء أولويتنا القصوى
Real Clients, Real Reviews
حلول مبتكرة لقوانين الهجرة
Professional Associations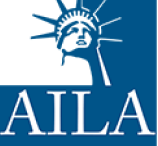 Have questions about your rights? Ready to discuss your immigration case? اتصل Fayad Law, P.C. now.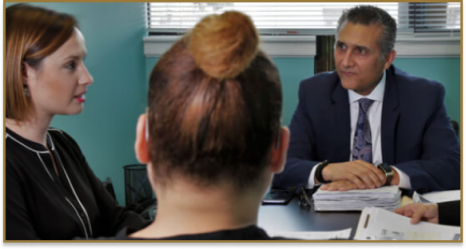 اشترك في النشرة الإخبارية لمكاتب فياض للمحاماة لتصلك أخبارنا شهريًا عبر البريد الإلكتروني.
8501 Mayland Dr.
Suite 101,
Richmond, VA 23294
8315 Lee Highway
Suite 620,
Fairfax, VA 22031