Put Our Two Decades of Experience to Work for You
When you are applying for an immigrant or nonimmigrant visa, petitioning for lawful permanent resident status through a green card application, or are hoping to pursue the path of naturalization and citizenship, you have too much at stake to take any chances with the outcome of the situation. While many people seek to immigrate to the United States, a large percentage of applicants are denied. For example, the Department of Homeland Security reports that 57,065 petitions for naturalization were turned down in 2011, while the U.S. Citizenship and Immigration Services is currently denying employment immigration applications even for people who possess outstanding skills in their professions. Success in your case depends in large part on your decision to hire a skilled Virginia immigration attorney to assist you with preparing your petition and to advocate on your behalf with the immigration authorities.
If you are determined to get the best possible results in your case, contact us at Fayad Law, P.C. for help. Our Fairfax immigration attorneys have more than 20 years of combined legal experience, and we know how to get results when working through the immigration legal system. We have assisted countless clients from all walks of life with family-based and employment-based immigration and we are ready to help you with every aspect of your own case.
Representation for Virginia
Our firm maintains Virginia offices in Fairfax and Richmond, and we serve clients internationally. While we have the resources and experience that you can expect to find at a large law firm, we still provide our clients with the personalized service and one-on-one attention that you can only find in a small, boutique law office. Our legal team includes attorneys who themselves hail from immigrant backgrounds, which provides them with firsthand understanding and compassion for every client we represent and gives us the motivation necessary to aggressively advocate for you. We make service to our clients and to our community a key focus. In fact, the founder of our firm has even been given an "excellence in service" award–specifically the Asian Leadership Inspiration Award–by the Virginia Asian Chamber of Commerce.
Virginia Immigration Lawyers Dedicated to Your Case
Our immigration lawyers serve on multiple cultural boards and are also members of the American Immigration Lawyers Association, an organization that promotes justice, advocates for fair and reasonable immigration law and policy, and works to advance the quality of immigration and nationality law and practice. We have a long track record of success that includes winning difficult cases such as deferral of removal. In every case we represent, our attorneys take the time to carefully examine the situation in order to discover all available avenues of relief that may be effective in furthering our client's interests.
When you contact us for your initial consultation, we will listen to you and discuss your concerns and goals regarding the case. We will then lay out your options and assist you with making an informed decision about how to proceed. From the time we begin working on your case until the conclusion of the process, you will be able to count on us for support and for answers to your questions, and we will do everything that we reasonably can to help you.
Introduction To Fayad Law, P.C.
Have questions about your rights? Ready to discuss your
immigration case? Contact Fayad Law, P.C. now.
What Sets Fayad Law, P.C. Apart?
As a boutique law firm, we make sure that every single case we handle and client we represent receives our personal attention. We limit our caseload to ensure our clients feel truly supported at every moment, from start to finish. Your best interests will always be priority – and that is our driving priority. We know that any type of legal matter can be overwhelming. We approach every case with compassion and dedication from start to finish because we know how much may be at stake for you. We bring more than 20 years of combined legal experience to the table, which gives our clients the legal knowledge and insight needed to successfully navigate various legal processes.

Firsthand Experience
as Immigrants

English, Arabic, French,
Russian and Spanish

Proven Track
Record of Success

Personal, One-on-One
Attention​

You Stay Informed
at All Times
We Strive for Client
Satisfaction
Real Clients, Real Testimonials
Professional Associations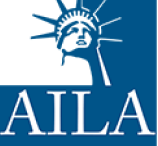 Have questions about your rights? Ready to discuss your immigration case? Contact Fayad Law, P.C. now.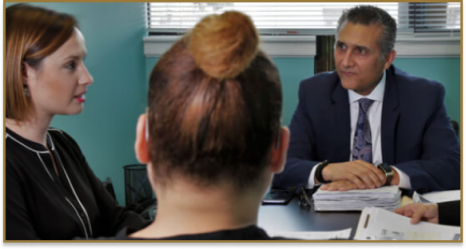 Sign up for the Fayad Law, P.C. Newsletter and get monthly news
straight to your inbox!