Helping Clients Obtain the Right Visa
The
O visa
is a non-immigrant temporary worker visa granted an alien "who possesses extraordinary ability in the sciences, arts, education, business, or athletics, or who has a demonstrated record of extraordinary achievement in the motion picture or television industry and has been recognized nationally or internationally for those achievements." There are other derivatives of the
O visa
as well. The O-1A is for individuals with an extraordinary ability in the sciences, education, business, or athletics (not including the arts, motion pictures or television industry), and the O-1B, is for those aliens with an extraordinary ability in the arts or extraordinary achievement in motion picture or television industry.
The O-2 visa is for those individuals who will accompany an O-1, artist or athlete, to assist in a specific event or performance, and the O-3 is reserved for those who are the spouse or children of O-1s and O-2s. As with other petitions filed with USCIS, the requirements and filing procedures are stringent and ever-changing. Over the years, Fayad Law, P.C. has developed a highly effective system of preparation for our filings that ensures a prompt, successful response from USCIS. Our membership in AILA necessarily keeps us intimately involved with the rules making process and constantly up to date on all rules and regulations with USCIS and DHS. We are highly experienced in dealing with time-sensitive visa requirements for professional athletes and performers in the entertainment industry, and their staffs and families as well.
If you are seeking assistance with your O visa filings in Virginia, or have not filed yet, please connect with a Virginia immigration lawyer from our office for a free consultation. Our experience and success over our two decades in practice have made us one of Virginia's preeminent full-service immigration law firms.
Contact us
 now and arrange an appointment with a highly qualified immigration lawyer for O visas.
Introduction To Fayad Law, P.C.
Have questions about your rights? Ready to discuss your
immigration case? Contact Fayad Law, P.C. now.
What Sets Fayad Law, P.C. Apart?
As a boutique law firm, we make sure that every single case we handle and client we represent receives our personal attention. We limit our caseload to ensure our clients feel truly supported at every moment, from start to finish. Your best interests will always be priority – and that is our driving priority. We know that any type of legal matter can be overwhelming. We approach every case with compassion and dedication from start to finish because we know how much may be at stake for you. We bring more than 20 years of combined legal experience to the table, which gives our clients the legal knowledge and insight needed to successfully navigate various legal processes.

Firsthand Experience
as Immigrants

English, Arabic, French,
Russian and Spanish

Proven Track
Record of Success

Personal, One-on-One
Attention​

You Stay Informed
at All Times
We Strive for Client
Satisfaction
Real Clients, Real Testimonials
Professional Associations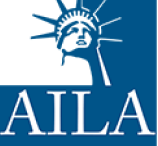 Have questions about your rights? Ready to discuss your immigration case? Contact Fayad Law, P.C. now.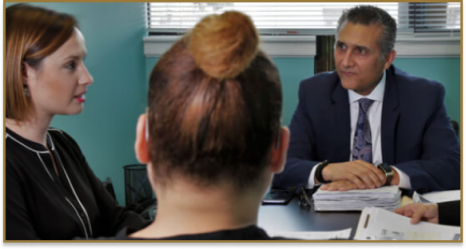 Sign up for the Fayad Law, P.C. Newsletter and get monthly news
straight to your inbox!